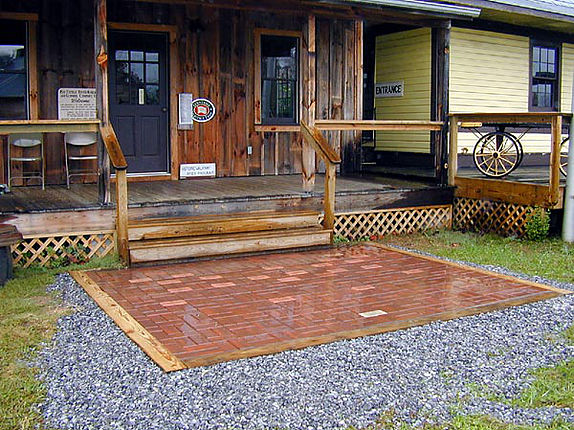 Commemorative Brick Program
The Little River Railroad and Lumber Company invites you to become part of an exciting Historical Walkway. For $75 you can have your personalized brick paver engraved with your inscription. These will be permanently installed in the Historic Walkways throughout the exhibit grounds and leading to the Depot.
Proceeds will fund restoration and development efforts and operation of the museum. We have already begun the path in front of the Gift Shop, and as construction allows, we will continue through the new exhibits.
The engraved bricks are available in three sizes:
​
4 x 8, Maximum 3 lines of 13 letters: $75
8 x 8, Maximum 5 lines of 13 letters: $150
12 x 12, Maximum 7 lines of 19 letters:$250
​
You may download the printable Order Form (PDF format), and send this with your check, money order, or MasterCard or Visa information to purchase your engraved brick paver. The Museum is a 501(C)3 not-for-profit corporation, so your contribution is tax-deductible.
.
Our Grant Project allowed us to update and add to our outdoor exhibits. It began in May, 2003, with the laying of new track. We hired Scott Ogle, Dirk Chandler and Mitch Bohanan (the three engineers that worked on Dollywood's steam trains) to lay our track. Our own board members moved ties and rail to prepare the roadbed and ballast.
The Texas Forestry Museum in Lufkin kindly made available to us an American Hoist and Derrick Steam Log Loader. The unit dates to about 1909, and was reportedly used in the building of the Panama Canal. It is an AH&D Model C and is virtually identical to the loaders used by Little River.